Cleaning agents play a vital role in maintaining cleanliness and preserving the aesthetic appeal of various surfaces and objects. While household cleaners and laundry cleaning products cater to everyday needs, the leisure and DIY market segments require specialized cleaning agents for specific applications.
A wide variety of ESTISOL® ester solvents and ESTISURF® surfactants are applied for cleaning and degreasing of outdoor equipment, terrasses, furniture, machinery, sheds, bicycles, vehicles, and boats.
ESTISURF® microemulsion concentrates for easy formulation of high-performance cleaners are available as well as single surfactants for own development from scratch.
Some of the most important applications of ESTI CHEM products in the leisure & DIY market segments are listed here:
Garden cleaning agents
are formulated to remove dirt, moss, algae, and stains from pathways, driveways, patios, and garden furniture
ESTISURF® single-surfactants and ESTISURF® optimized surfactant packages are well-suited raw materials for such formulations.
They can be formulated with a high degreasing effect but also as mild cleaners with re-fattening properties from ESTISOL® ester-based solvents.
Such properties are especially important on wood surface to prevent the wood from drying out.
Garden furniture polishes can be developed on ESTISOL 312 and ESTISOL 242 basis. They are saturated, non-yellowing ester oils, which may be combined with CLP label-free ESTISURF 1618/3, ESTISURF 1618/7 and ESTISURF 970 nonionic emulsifiers, if emulsion products are required.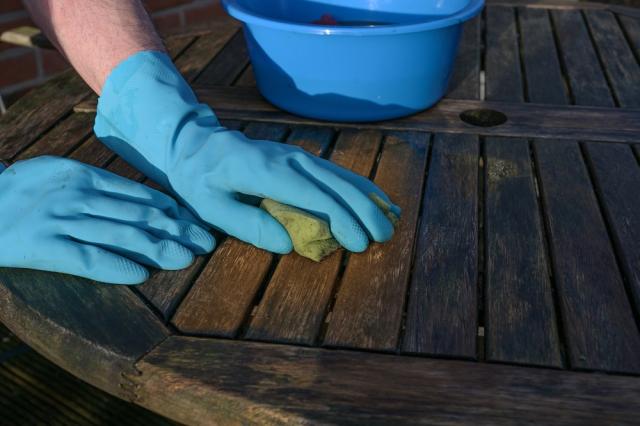 Boat, motorcycle, and bicycle cleaning agents
is another group of cleaners, which is an important application area for ESTI CHEM products

ESTISURF® optimized surfactant & microemulsion packages efficiently clean fiberglass, vinyl, metal, and other surfaces, but single surfactants are also available.
Typical ESTISURF® single surfactants are ESTISURF 9114, ESTISURF BA1206, and ESTISURF BA1209, whereas ESTISURF M43-E and ESTISURF MF20 MB are the most popular optimized surfactant packages.
For industrial and heavy-duty cleaning of oil & grease from chains and machine parts, 100%- active cleaners based on ESTISOL 190, ESTISOL 260, and ESTISOL 312 are applied. ESTISURF M27 may be added in small quantities to make the cleaner water washable. ESTICLEAN AR-PLUS MB ready-for-use, CLP label-free and VOC-free microemulsion also find excellent applications in the area.
Garage cleaning
agents need to be powerful cleaning products for removing grease, oil, and grime from garage floors, engine parts, tools, and machinery.
Such cleaners are typically available on trigger sprays, aerosol cans, or small cans, and the products may be ready-for-use, 100% active formulations or water-miscible products, which are diluted before use.
For the 100% active products, ESTISOL® solvents such as ESTISOL 190, ESTISOL 210, and ESTISOL 242 are recommended in combination with emulsifiers such as ESTISURF M27, and ESTISURF M24 to obtain formulations, which may be flushed away with water as the last step in the cleaning process.
ESTISURF M43-E and ESTISURF MF20 MB are especially recommended for application in water-dilutable cleaners. They may be used in a wide range of formulations with varying pH value and cleaning properties.
ESTICLEAN AR-PLUS MB is a ready-for-use, CLP label-free and VOC-free microemulsion, which shows outstanding oil-removal properties on garage floors.
Facade cleaners
are used on a wide range of various materials such as brick, stone, concrete, glass, aluminium, stainless steel, and wood.
The surfaces may be coated or non-coated. A wide range of ESTISURF® formulation raw materials are available for this application:
ESTISURF MF20 MB and ESTISURF MF2-EC1 optimized microemulsion packages for pH-neutral to light alkaline cleaners, ESTISURF M43-E for acidic, pH-neutral and alkaline cleaners, and ESTISOL 312 and ESTISOL 242 for cleaners with improved oil-removing and protective properties.
Terrace cleaners
are used on tile and wood surfaces and must efficiently remove dirt, mold, mildew, and stains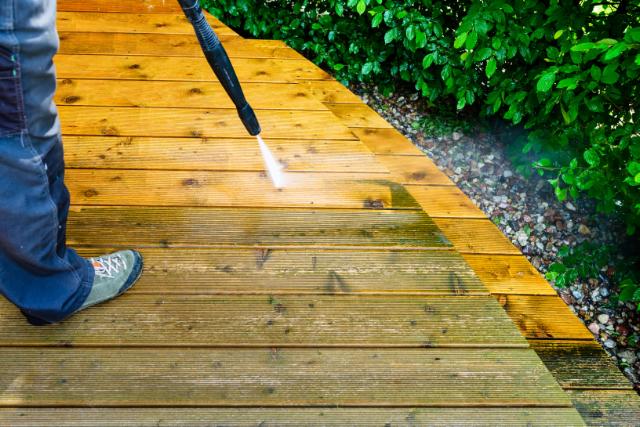 Most products are water miscible concentrates, which are diluted before use.
The typical ESTI CHEM Chem products used are the same as the ones listed under "facade cleaners" above.