The optimized surfactant for high-alkaline cleaners
ESTISURF™ LF 181
ESTISURF™ LF 181 provides excellent foam properties of the alkaline cleaner formulation:
There is a certain amount of initial in the application and soaking phase.

The foam will quickly disappear during water flushing, which is convenient for the user, as the foam will not build up in the drain.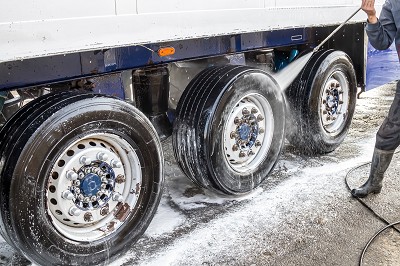 ESTISURF™ LF 181
Is an optimized nonionic surfactant package based on fatty alcohol ethoxylates and hydrotropes.

Soluble in a wide range of high-alkaline formulations.

Shows excellent degreasing and particle removal properties.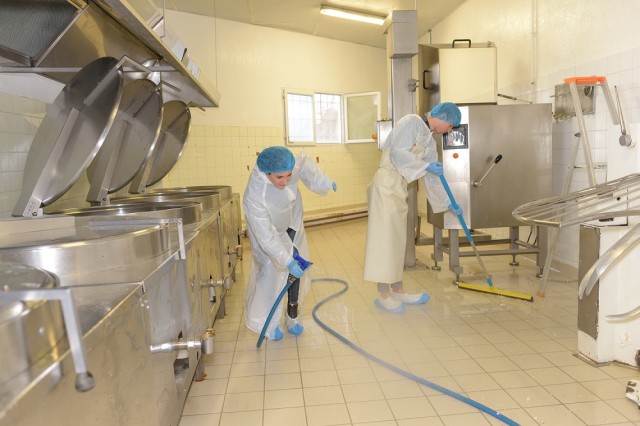 ESTISURF™ LF 181 is miscible in a wide range of highly alkaline formulations
ESTISURF™ LF 181

NaOH, 50% [%]

MDGA 40% [%]

Water [%]

1%

2%

3%

4%

5%

6%

7%

5

1

88

Clear

Clear

Clear

Clear

Clear

Clear

Clear

10

1

83

Hazy

Hazy

Clear

Clear

Clear

Clear

Clear

15

1

78

Hazy

Hazy

Hazy

Clear

Clear

Clear

Clear

20

1

73

Hazy

Hazy

Hazy

Clear

Clear

Clear

Clear

25

1

68

Hazy

Hazy

Hazy

Hazy

Hazy

Hazy

Clear
ESTISURF™ LF 181

KOH, 50% [%]

MDGA 40% [%]

Water [%]

1%

2%

3%

4%

5%

6%

5

1

88

Clear

Clear

Clear

Clear

Clear

Clear

10

1

83

Hazy

Clear

Clear

Clear

Clear

Clear

15

1

78

Hazy

Hazy

Clear

Clear

Clear

Clear

20

1

73

Hazy

Hazy

Hazy

Clear

Clear

Clear

25

1

68

Hazy

Hazy

Hazy

Clear

Clear

Clear

30

1

63

Hazy

Hazy

Hazy

Hazy

Hazy

Clear