Products for
Household Cleaner Applications
Many ESTI CHEM products have found their way into household cleaner applications. Our products are particularly relevant for demanding cleaning applications and for use in eco-label products.
ESTI CHEM products have traditionally had their main uses in industrial cleaners, where they provide excellent cleaning performance combined with low CLP labelling. These features can now be duplicated into powerful, low-CLP household cleaner formulations.
ESTI CHEM can offer formulation knowhow in the field of hard surface cleaners, degreasers, spot removers, cleaners for ceramic hobs, and other specialty cleaners in the alkaline, acidic or medium pH range.
ESTISURF surfactants cover a wide range of surface-active performance components for the formulator.
The ESTISURF® products range includes nonionic, anionic, and amphoteric surfactants applied as cleaning surfactants, emulsifiers, hydrotropes, wetting agents, and foam boosters at high, low or neutral pH.
Nonionic surfactants are highly effective in removing oily stains and soils from surfaces.
They possess excellent wetting and emulsifying properties, allowing them to disperse oils and dirt, suspending them in the cleaning solution. This helps prevent redeposition of soils onto cleaned surfaces, ensuring a thorough cleaning experience. One of the key advantages of nonionic surfactants is their compatibility with a wide range of pH levels.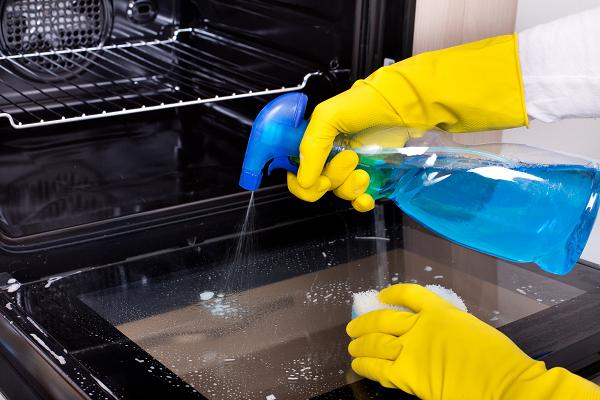 The ESTISURF® nonionic surfactant range covers with a wide range of HLB-values including alcohol ethoxylates (the ESTISURF 1000, the 1300, and the 1618 series), low-foam alcohol EO/PO alkoxylates (ESTISURF LF products), nonionic esters (ESTISURF 970, ESTISURF M27, ESTISURF M29) and Alkyl PolyGlucosides (the ESTISURF GS-series).
We can assist you with selection of the right nonionic surfactants to achieve the foaming, cleaning, wetting, and emulsification characteristics that you require.
Anionic surfactants are widely used in household cleaner formulations due to their good cleaning properties. They can break down and solubilize oils and fats, allowing them to be rinsed away easily. The ESTISURF® anionic surfactant range covers a range of hydrotropes and special anionics for application in for example glass cleaners.
ESTISURF M10, ESTISURF M11 MB, and ESTISURF LH MB are examples of such products.
Amphoteric surfactants are versatile ingredients commonly used in household cleaner formulations due to their mildness, compatibility with various surfactant types, and effective cleaning properties.
Amphoteric surfactants exhibit excellent compatibility with other surfactant types, including anionic, nonionic, and cationic surfactants. This compatibility allows formulators to create synergistic blends, maximizing the cleaning performance and stability of the final product.
One significant advantage of amphoteric surfactants is their mildness, making them suitable for sensitive skin and delicate surfaces.
ESTI CHEM offers ESTISURF A100-40, a CLP label-free, low foaming hydrotrope with good cleaning properties on top of the hydrotrope effect.
A specialty group of ESTISURF® are the MICROEMULSION CONCENTRATES, which offer the best of cleaning from two worlds in a water-based system, which performs with additional solvent power.
Our MICROEMULSION CONCENTRATES offer quick formulation development of stable and very effective with built-in ESTISOL® solvent power for soil and grease removal with no VOC content.
ESTISURF MF20 MB, ESTISURF MF2-EC1 MB, and ESTISURF MF37 MB are recommended for the use in high-performance household cleaners.
The change from fossil carbon to bio-carbon is moving on the field of household cleaners.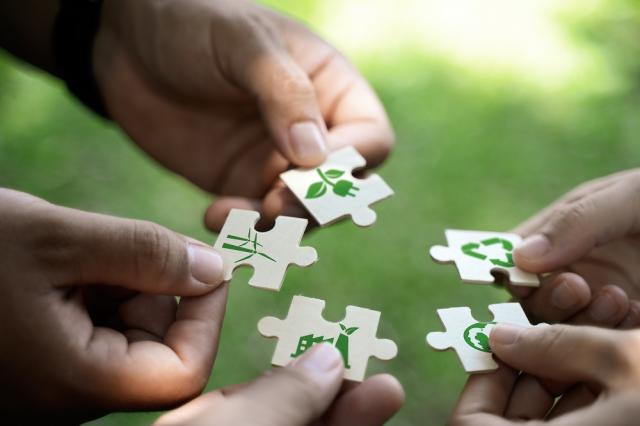 ESTI CHEM can offer you a wide range of raw materials with varying content of biocarbon:
| | | |
| --- | --- | --- |
| Icon | Bio-based carbon, % | Classification |
| | X≤ 5 | Synthetic-based |
| | 50≥ x >5 | Party bio-based |
| | 95>x>50 | Predominantly bio-based |
| | X≥95 | Bio-based |