Increased environmental regulations and the need for an improved health & safety profile of industrial fluids creates the need for new, industrial cleaners.
Esti Chem offers a limited selection of ready-for-use products as a complement to the formulation raw materials found in the ESTISOL and ESTISURF product lines.

ESTICLEAN products are generally applied for cleaning of work pieces and production equipment. The products can be applied in dip tanks, industrial washers, spray booths and in manual cleaning processes by a cloth & brush. ESTICLEAN industrial cleaners are excellent alternatives to aromatic hydrocarbon solvents and other problematic solvents, especially for the removal of oil, grease, and bitumen from metal surfaces.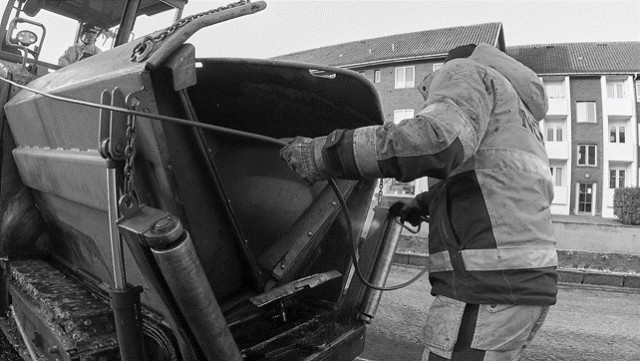 ESTICLEAN AR-PLUS MB is an optimized water-in-oil microemulsion based natural esters, polar solvents and wetting agents with zero VOC content. ESTICLEAN AR-PLUS MB is particularly formulated for heavy-duty cleaning. It is a "trouble shooter" that can be applied in many areas, where customers are looking for alternatives to pure hydrocarbon solvents. It is safe to use on painted surface as well as on rubber and plastic parts.
Product


Type

Application

Properties


ESTICLEAN AR-PLUS MB

W/O Microemulsion

Surface cleaning

Dissolves bitumen

Easily flused away with water

ESTICLEAN AS-VEG

Non-aqueous cleaner

Asphalt cleaning and release agent

Release effect

Asphalt cleaning

ESTICLEAN AS-AQUA

Water miscible release agent

Asphalt release agent

Release effect on rollers in high dilution

ESTICLEAN 159

Ester solvent + Emulsifier

Industrial cleaning agent

Solvent for cleaning of polystyrene resins