Industrial Cleaners
ESTI CHEM can assist you with the formulation of hard surface cleaners and degreasers for industrial and workshop applications on aqueous or non-aqueous basis. The INDUSTRIAL CLEANERS market segment has a long-time, well-documented application history for a wide range of Esti Chem products. Don´t hesitate to contact us for discussing your specific project!
ESTISOL ester solvents replaces hydrocarbon solvents, terpenes, ketones and other problem solvents in a wide range of industrial cleaning applications. Most of the ESTISOL ester solvents are CLP label-free, they are non-VOC solvents, and they have a high content of bio-carbon.

ESTISURF surfactants, a basic component in INDUSTRIAL CLEANERS, cover a wide range of surface- active components for the formulator, enabling formulation of water-based, petroleum-based or ESTISOL ester-based products. The ESTISURF nonionic surfactants cover a wide HLB-range and comprise fatty alcohol ethoxylates, polyglycol esters, and Alkyl Poly Glucosides. The product selection depends of the required foaming, cleaning, wetting and emulsification characteristics.
The ESTISURF anionics and amphoterics range offers hydrotropes, wetting agents, foam boosters, and cleaning surfactants for use in a wide range of INDUSTRIAL CLEANERS.
Industrial Cleaners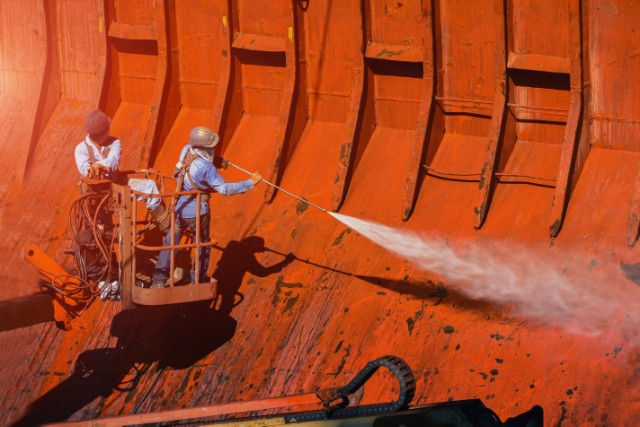 | | | |
| --- | --- | --- |
| Icon | Bio-based carbon | Classification |
| | X≤ 5 | Synthetic-base |
| | 50≥ x >5 | Party bio-based |
| | 95>x>50 | Predominantly bio-based |
| | X≥95 | Bio-based |
ESTISURF optimized surfactant packages provide an effective road to a quick product development for any application within the field of degreasers.
A very special group of ESTISURFS are the MICROEMULSION CONCENTRATES, which offer the best of cleaning from two worlds in a water-based system, which performs with additional solvent power. MICROEMULSION TECHNOLOGY is a key feature on Esti Chem´s technology platform. The resulting cleaners can often replace pure organic solvents or highly alkaline cleaners bringing performance benefits and an improved EH&S profile.
ESTI CHEM DEFOAMERs are applied in floor cleaners, water treatment and in metal working fluid concentrates or as tank-side additives are silicone oil-free and can be flushed away leaving to residues on the surface. The DEFOAMERs have a unique combination of efficiency and persistency, are easy to dose and formulate and do not lead to problems in subsequent surface finishing such as painting or phosphating.
The change from fossil carbon to bio-carbon is moving on the field of household cleaners. Esti Chem can offer you a wide range of raw materials with varying content of biocarbon.