Household Cleaners
An increasing number of ESTI CHEM product find their way into household cleaner applications. Our products are particularly relevant for application in eco-label products.
The focus of the Esti Chem products has been in field of industrial cleaners, where they give excellent performance combined with low CLP labelling. These features can now be duplicated into powerful household cleaner formulations with low CLP labelling.
Esti Chem can offer formulation knowhow in the field of hard surface cleaners, degreasers, spot removers and other specialty cleaners in the medium, alkaline, or acidic pH range.
ESTISURF surfactants, a basic component in HOUSEHOLD CLEANERS, cover a wide range of surface-active performance components for the formulator.
The ESTISURF nonionic surfactant range covers with a wide range of HLB-values including alcohol ethoxylates, low-foam alcohol EO/PO alkoxylates, nonionic esters and Alkyl PolyGlucosides. We can assist you with selection of the right raw materials to achieve the foaming, cleaning, wetting, and emulsification characteristics that you require.
Household Cleaners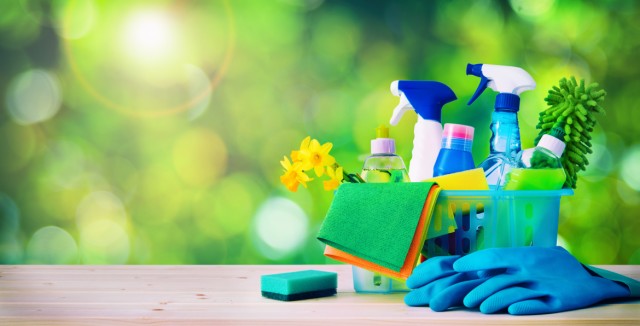 | | | |
| --- | --- | --- |
| Icon | Bio-based carbon | Classification |
| | X≤ 5 | Synthetic-base |
| | 50≥ x >5 | Party bio-based |
| | 95>x>50 | Predominantly bio-based |
| | X≥95 | Bio-based |
ESTISURF anionic, nonionic and amphoteric surfactants covers many applications including hydrotropes, wetting agents, foam boosters and cleaning surfactants for use in high, low or neutral pH.
A specialty group of ESTISURFS are the MICROEMULSION CONCENTRATES, which offer the best of cleaning from two worlds in a water-based system, which performs with additional solvent power. Our MICROEMULSION CONCENTRATES offer quick formulation development of stable and very effective with built-in ESTISOL solvent power for soil and grease removal with no VOC content.
ESTISURF GS types are used in tablet and powder formulations for automatic dishwashing.
The change from fossil carbon to bio-carbon is moving on the field of household cleaners. Esti Chem can offer you a wide range of raw materials with varying content of biocarbon.