Graphic Arts - Pressroom Chemicals
The graphic arts industry was one of the first markets to adapt ESTISOL and ESTISURF products in safer formulations for application in the print shop.
Great technical performance, a safer product profile, and attractive environmental properties were important factors for the success of the ESTI CHEM products in this industry. ESTI CHEM offers ESTISOL ester solvents, ESTISURF surfactants & corrosion inhibitors, and DEFOAMER silicone oil-free defoamers applied as formulation components in cleaners and auxiliary products applied in the lithographic, UV, flexographic and screen-printing industries.
Esti Chem has extensive knowledge about the formulation of ink cleaners – please contact us to discuss your specific projects.
Esti Chem is a member of FOGRA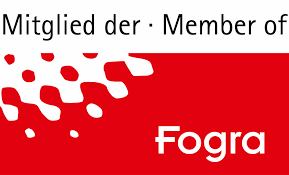 Graphic Arts - Pressroom Chemicals